Largest Selection of Combo Bouncers on the Coast!
We have several combo bouncers to add a ton of excitement to your next event. The combo 4 bounce house has the slide on the inside. These exciting inflatable rentals add value with their additional features like climb & slides, obstacles, and basketball hoops. Browse the selections below and click on the title or image for more information and to make a reservation.
  4n1 Combo Bouncers

The Largest Selection of Combination Bouncer Inflatables in Mississippi.
Pink Combo 4 N 1
Best for ages 3+
Size 18'L x 15'W x 15'H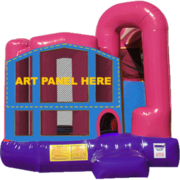 Basic Combo 4 N 1
Best for ages 3+
Size 18'L x 15'W x 15'H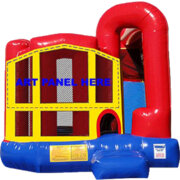 5 N 1 Combo Bounce House
Best for ages 3+
Size 19'L X 18'W X 17'H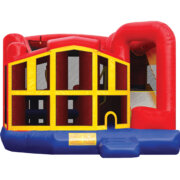 MELTING ARCTIC DRY SLIDE COMBO
Best for ages 3+
Size 31'L X 13'W X 15'H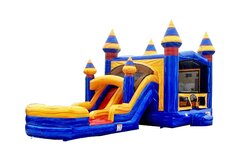 PURPLE DUEL LANE DRY SLIDE COMBO
Best for ages 3+
Size 31'L X 13'W X 15'H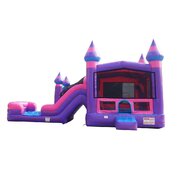 Bounce Castle w/ Slide DRY Combo
Best for ages 4+
Size 28'L x 16'W x 15'H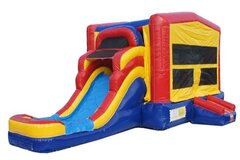 Mickey Choo Choo Combo
Best for ages 2+
Size 31'L X 12'W X 12'H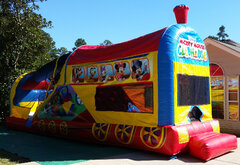 Cars 4in1 Combo w/ Slide
Best for ages 3+
Size18' L x 17' W x 17' H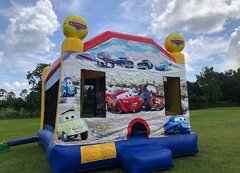 60 FT Obstacle Course
Best for ages 5+
Size 60L X 18W X 19H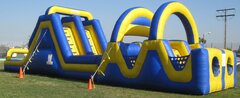 World of Disney Combo 4
Best for ages 3+
Size 15'L x 20'W x 15'H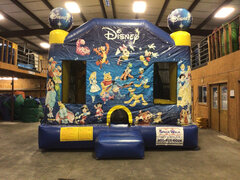 68 FT Obstacle Course w/ Bounce House & Slide (Wet)
Best ages 4+
Size 68L X 13W X 14H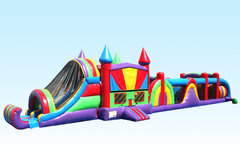 Pink Water Slide & Bounce House Dry Combo
Best for ages 3+
Size 24'L x 11'W x 15'H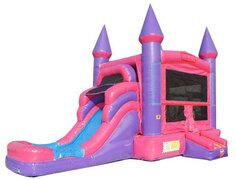 TITANIUM D/L WATERSLIDE COMBO
Best for ages 3+
Size 31'L X 13'W X 15'H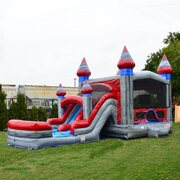 UNICORN WATERSLIDE COMBO
Best for ages 3+
Size 31'L X 13'W X 15'H